FILL OUT THE FORM BELOW & ALLOW US TO TAKE YOUR SEO Services For Bars TO A WHOLE NEW LEVEL!
Bars face a significant challenge in attracting new customers. Although it's true that word of mouth can help you develop a reputation, many people discover new drinking establishments by conducting basic Google searches. You're likely to be missed if you're not in the first two spots. You must climb to the top of the rankings in order to attract as many customers as possible. We'll explore you why bar seo services are important.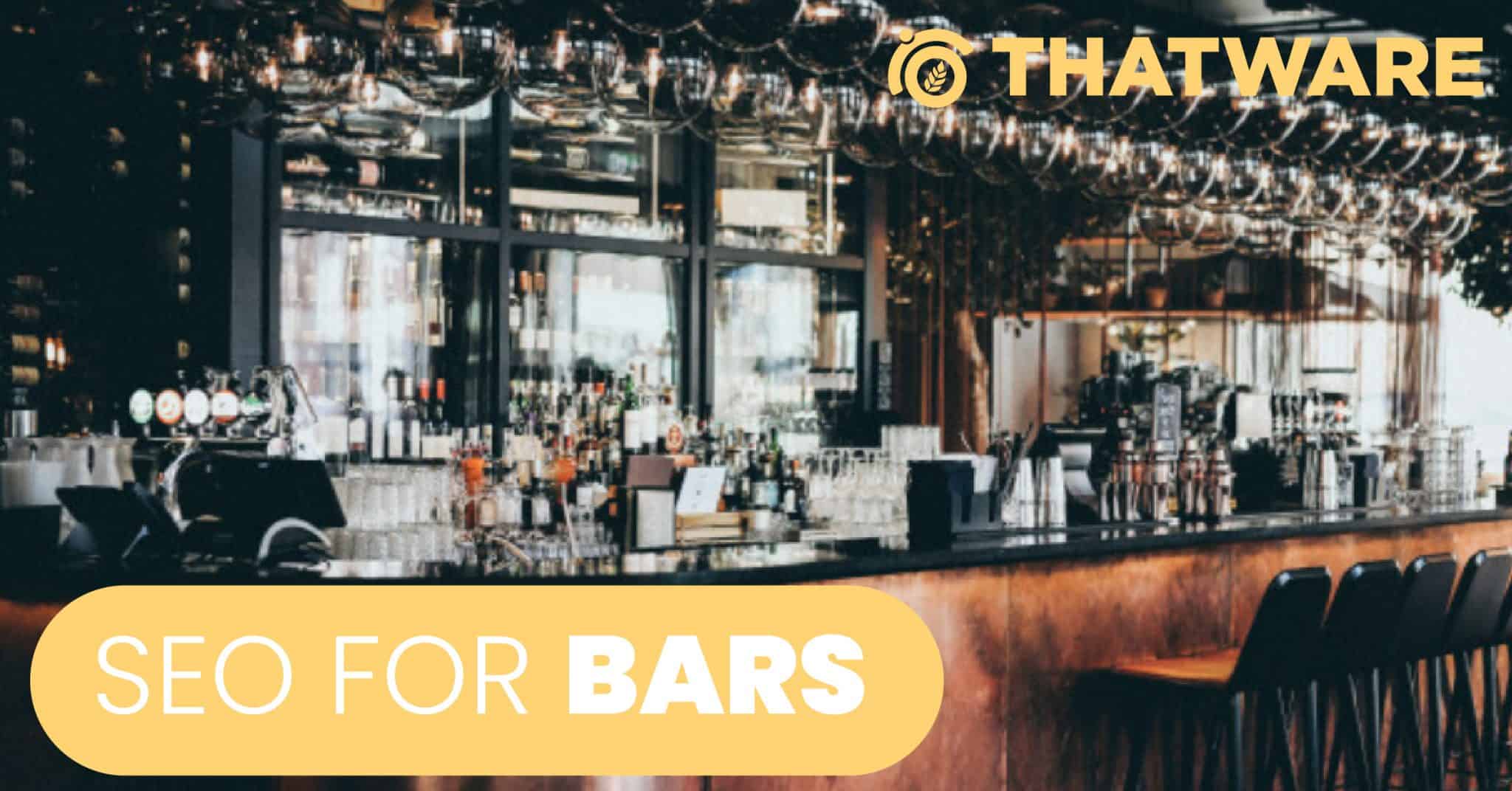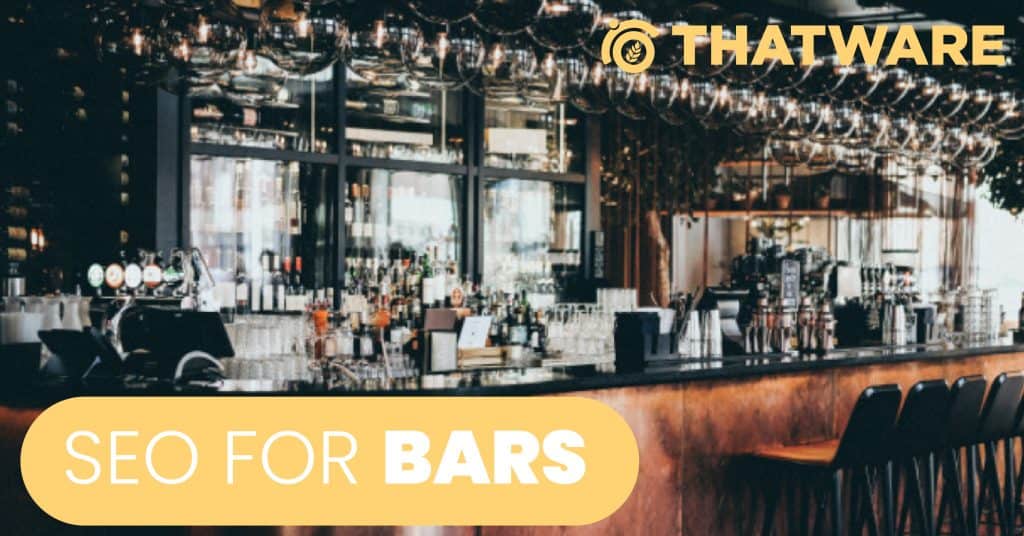 We'll take you step by step through our tried-and-true method for getting your business to the top. But before we get started, let's look at why local SEO is so important for bars.
Reasons to Invest in Local SEO Services for Bars
The Yellow Pages are no longer available. Google is alive and well:
Until recently, a bar might simply place an ad in the Yellow Pages and wait for new customers to arrive. Today, however, 97 percent of people search for local businesses online, with Google dominating the field.
Free Traffic: Despite the rapid change, advertisement remains one of the most significant expenses for many small businesses. You'll get a steady stream of free traffic if you improve your Google rankings, which you can quickly turn into paying customers.
Rapid Results:
National and foreign businesses must wait 6 to 12 months on average to see significant changes in their rankings as a result of a new SEO campaign. However, as a pub, you have a significant advantage. You're just up against bars in your immediate vicinity, not those half a country or half a world away. Many of your rivals, on the other hand, are not using local SEO. You could easily hit the first page of Google local listings in as little as 30 days with a focused campaign!
Step 1: Choose Keywords
The first step is to create a simple list of keywords that are relevant to your services. Try "bar," "pub," "English pub," "local bar," and "fresh bar," for example. Sign up for a free Google AdWords account once your list is nearly full.
You don't need to build or finance an ad campaign to use Google Keyword Planner, but you will need an AdWords account to use it. You may use this app to find out how much traffic your chosen keywords get. It also recommends similar keywords that you may not have considered.
You're now able to narrow down the final keyword list. All keywords can be divided into two groups:
Buying Intent Keywords: Buying intent keywords indicate that a prospect is about to purchase your services. A search for "gay bar downtown Miami," for example, indicates that the individual is eager to drink and dance. Focus your efforts on keywords with a high purchasing motive, as these will yield the most immediate results. Put them in the spotlight on your homepage, and build your service pages around them.
Research Purpose Keywords: Keywords that indicate that a prospect is "just looking" are known as research intent keywords. He might go to a bar in your town one day, but not right now. Someone looking for "does Tampa have piano bars," for example, may be planning a future vacation. Reduce the importance of these keywords since they do not result in fast conversions. Keep them, though, because they'll come in handy for FAQs and blog posts. These posts introduce you to potential customers who will remember you if they need a bar in your city.
Step 2: Make Your Keywords More Effective
After you've finalized your keyword list, you'll want to customise your Google My Business page and your website for them. Here's the deal:
Google My Business
Consider your Google My Business page to be a mini-website that appears in the "Map" section of Google. It improves your overall online presence and gives a brief overview of your company. It can also help you quickly climb the rankings ladder, as a Google My Business page is much easier to rate than a website.
Make sure the following elements are correct and complete for the best results:
Verification: Simply claim your page and apply it to the Google verification process as the first step. When you're finished, your business name will have a checkmark and the word "Verified" next to it.
NAP (name, address, and phone number): The company's NAP (name, address, and phone number) must be accurate and consistent for all web appearances. By listing a local phone number instead of an 800 number, you can reassure Google that yours is a local company.
Google demands that all categories concentrate on resources rather than data. If none of those describe your bar's style, you might try Pub, Cocktail Bar, or Sports Bar. Try to come up with three to five groups.
Description: The description is a brief summary of your business that concludes with a call to action. Using a format like this to keep it between 100 and 200 words long:
Hours: Double-check that your business hours are up to date and consistent with all of your online listings.
Images: Using images to increase consumer loyalty and show prospects what they're missing out on can be extremely effective. Include some images of your VIP room, employees, or crowded dance floor. Your images must have a sharp focus, be between 10KB and 5MB in size, and be at least 720px x 720px in resolution. We also suggest using a branded image instead of the default Google My Business context image.
Optimization of a website
First, target your purchasing intent keywords on your "heart" pages (homepage and service pages). After that, you can use your study aim keywords to customize your "material" pages (FAQs and blog posts). Here's what you can do:
Homepage: The title tag is the single most important thing on your homepage, and it looks like a chapter title from a novel. Aim for a length of 50 to 65 characters.
The visible headline (H1) should be brief yet informative, and it should include your primary group.
Finally, think about the copy on your website. It needs to be descriptive, well-written, and well-edited. Offer some background information about your business, briefly present your core services, and close with a strong call to action at about 500 to 1000 words. Include your primary keywords.
Service Pages: Create a page for each core service that is keyword-optimized. Optimize these service pages in the same way you did the homepage, substituting the appropriate keyword.
Step 3: Collect references and links
After you've established the foundation of your SEO campaign, you can focus on building citations and links. These boost your online visibility and help you climb the Google rankings.
Step 4: Request feedback
In every local SEO campaign, customer reviews serve two purposes: they persuade potential customers to try your services, and they inform Google that your company is legitimate. While all review sites are relevant, Google My Business will provide the fastest ranking boost.
Send your happy customers an email with a connection to your Google My Business profile and an invitation to leave a review. If you do this on a regular basis, you'll get a steady stream of new feedback.
Step 5: Track Your Outcomes
Only by tracking your performance would you be able to tell whether your local SEO campaign is working and which areas need more attention. You can evaluate your data in a variety of ways, but the following three key metrics are the most important:
Traffic
Conversions
Rankings
Are you ready to begin?
Now you see why a well-thought-out local SEO campaign is critical to attracting more potential customers to your bar. Follow the steps in sequence, completing each one completely before moving on to the next. Here's a rundown of the five steps:
Keyword optimization
Citations and links
Reviews
Tracking
Do you want SEO assistance? At Thatware, we specialize in using Google to help bars draw more local customers. Contact us for a free quote if you need assistance with your SEO.