FILL OUT THE FORM BELOW & ALLOW US TO TAKE YOUR SEO Services For AR And VR TO A WHOLE NEW LEVEL!
Over the last decade, mobile technology has advanced significantly, with smartphone and tablet technology advancing at a breakneck pace. Smartphones are no longer just for calling and texting. They have evolved into multifunctional devices that can perform a wide range of tasks. Including gaming, mobile searching, music and video playback, and even augmented reality. When it comes to SEO Services for AR and VR one should definitely go for it.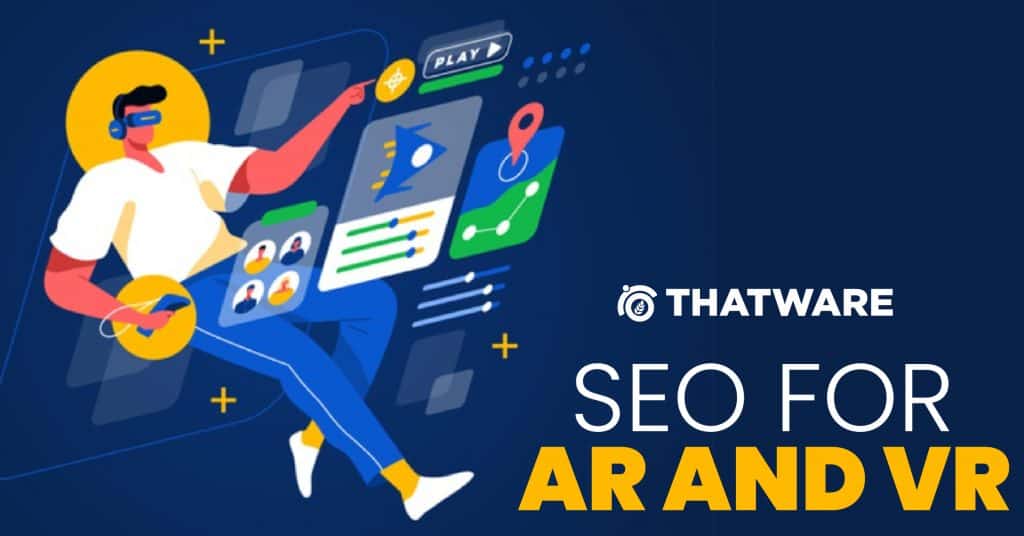 When it comes to augmented reality, the relatively new technology has advanced significantly since its introduction to the public. With more apps and devices supporting it. A real-world environment that is enhanced by virtual graphics that integrate with the said environment is referred to as augmented reality. Despite the fact that it is still a modern technology used by a small number of sites. There have been a number of popular applications so far.
Pokemon Go, Google Translate, Amikasa, Quiver, Holo, and Yelp Monocle are all examples of popular augmented reality applications. Pokemon Go has had the most popularity of the apps listed. With millions of users worldwide, making it a surprise hit. It's not shocking that, given the popularity of these applications, other industries would want to use the technology.
SEO is one of the sectors that could benefit from augmented reality in the future. Since it can be used as a viable marketing tool to create demand, which can contribute to increased organic traffic.
Here are the best ways to incorporate augmented reality into your local SEO plan with SEO in mind.
Local Search Engine Optimization and Navigation
Local SEO is also one of the best ways to use augmented reality since it can help improve marketing by a significant margin. In some of our previous posts, we discussed local SEO strategies. And we discovered that focusing on mobile optimization is one of the most effective ways to help users find your company.
Location is one of the most critical aspects of local SEO because it allows users to search for your company on websites like Google maps. Google uses geotargeting to determine your position, which allows them to change location-based search results. This means that if I search for the best Pizza restaurants in my city, all of the results will have to be in the Manila area.
So, how can augmented reality assist with local SEO? For instance, it will use augmented reality software and apps to help users move around cities and find places they want to visit. The number of people who use navigation tools has risen in recent years. Owing in part to how well these tools have performed, with more precise positions. And wider lists of businesses and landmarks.
What role can augmented reality play in your company?
Augmented reality not only makes it easier for users to travel around various cities to landmarks. And locate their preferred destinations but it also helps to increase search traffic and website dwell time. Users often look for an establishment's website to ask about. And investigate their facilities, and then locate the position using a map service.
In addition, augmented reality can be used as an immersive marketing tool. AR-enabled interactive ads will become more popular in the near future. E-commerce sites and a number of major brands have used virtual reality in their marketing efforts. Take, for example, Adidas and Converse, which used augmented reality to enable users to digitally put on. And match some of their new shoes. Some furniture companies have also employed virtual reality to assist their customers in visualizing which piece of furniture will be the best choice for their homes.
With so many options available to consumers today, using virtual reality to let them experience. What your company has to offer can become a critical factor in their decision to visit you. Despite the presence of emerging technologies, this increased degree of user engagement ensures that your brand remains recognizable and meaningful.
How to Make Augmented Reality Work for You
Optimizing the company for augmented reality is very close to optimizing for local SEO. We've talked about these topics before. And here are some important things you can do to get your company ready for augmented reality:
Optimize your Google My Business listing – When it comes to starting a business. One of the first things you can do is optimize your Google My Business listing. This entails including all relevant information, such as the company address, operating hours, and contact information.
Create a Virtual Tour. Including a virtual tour for your company allows visitors to get a taste of what your business has to offer. First impressions matter most. This means that what users can see can be a huge deciding factor in whether or not they are interested.
Reputation is Everything
Maintain proper online reputation management. In today's world, online reviews can make or break a business. And they significantly impact your searchability when users are searching for top search results. As a result, monitoring your online reviews on Google. And Yelp is critical and ensuring that you achieve good scores lies in your company's actual success. And weeding out negative reviews that are solely intended to attack or hurt. Affordable SEO Services for AR and VR are easy to take.
Keywords that are geotargeted – Local SEO entails using geo-targeted keywords. It helps the company to appear in local SERPs more quickly. This is relevant regardless of whether your business is in a big city. Or a small town since consumers will still look for businesses in their area. Having at least 2-3 geotargeted keywords means that users can locate your company in a variety of ways within a specific location.
In the not-too-distant future, augmented reality will become much more prevalent. With the increasing number of smartphone users and the rapid advancement in technology in general. More companies and brands will be searching for ways to stand out in an increasingly crowded digital environment. One of these approaches is to use local SEO techniques to plan for augmented reality. This means that the company has more chances to become available to your customers. Thatware provides SEO Services for AR and VR for the growth of the latest technology of your business