FILL OUT THE FORM BELOW & ALLOW US TO TAKE YOUR GAMING SEO TO A WHOLE NEW LEVEL!
Over the last few decades, video games have been one of the most common types of culture, with videogame consoles being a household staple. The advent of the internet was one of the reasons that influenced its rapid development. In reality, gaming searches account for a sizable portion of all search queries. With search engines playing such a large role in games, one of the most successful ways to increase exposure and authority is to use SEO services for gaming pages.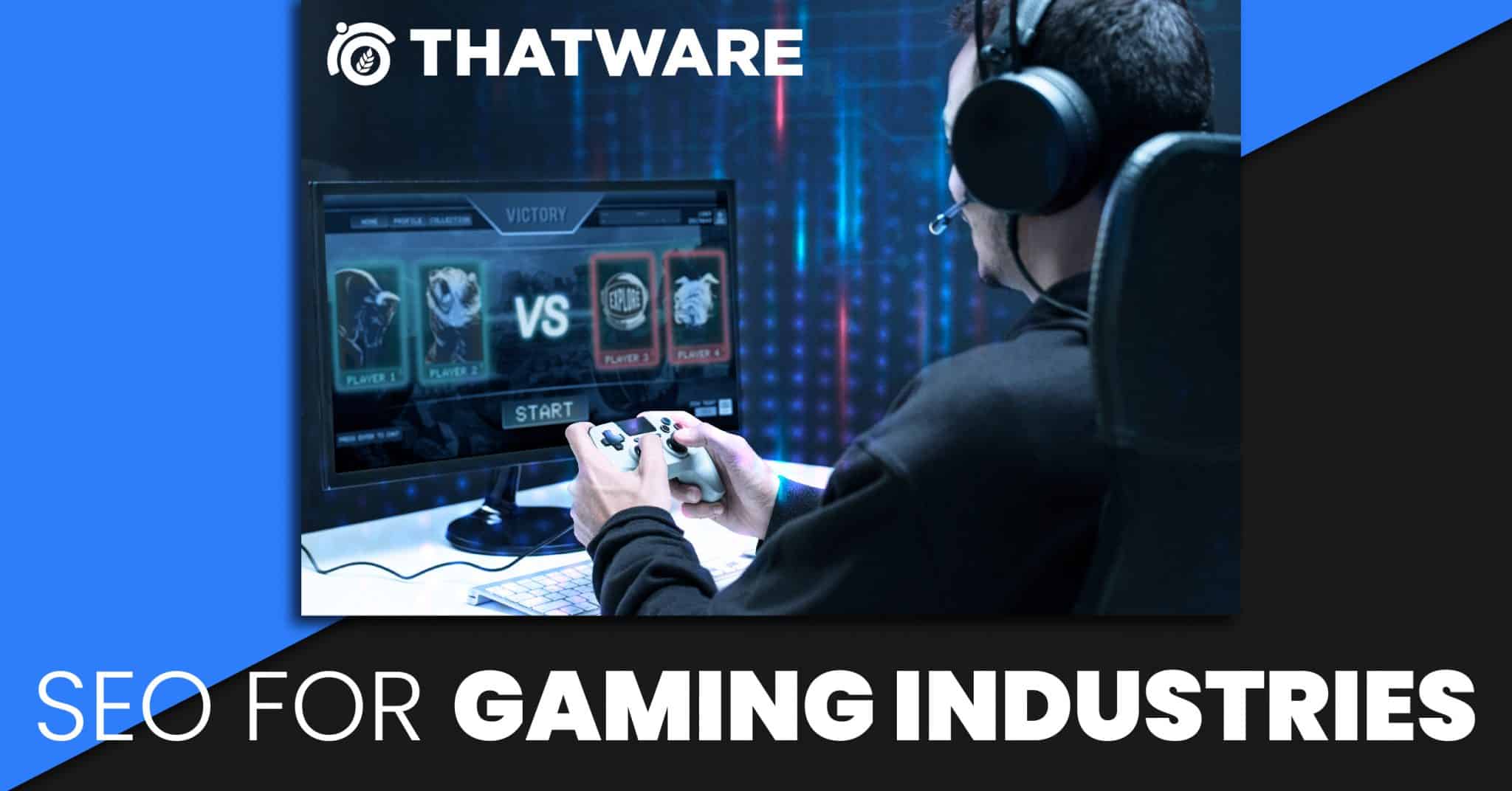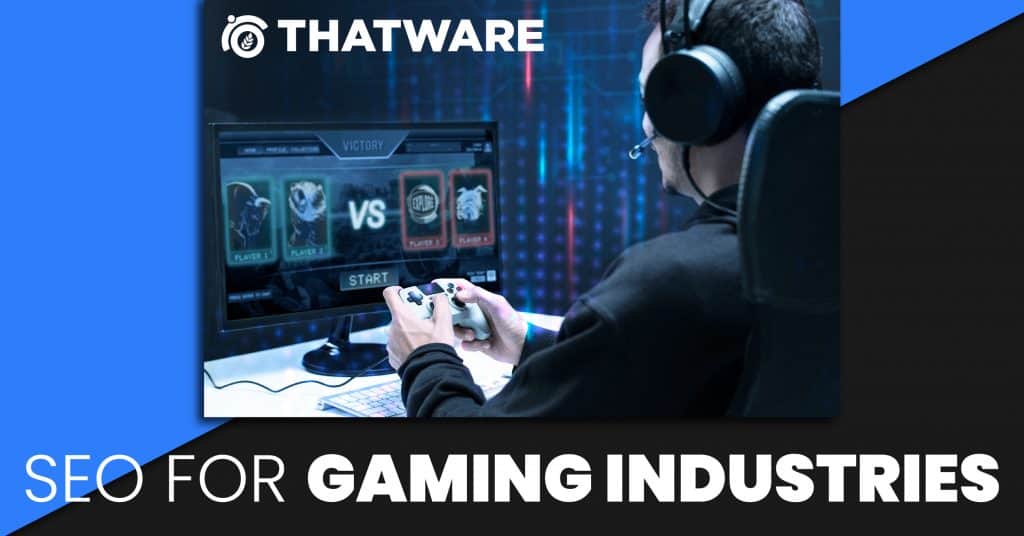 SEO tactics for gaming platforms are distinct from those for other websites. And they necessitate extensive testing and preparation prior to implementation. Here's a rundown on some of the most effective SEO tactics for gaming sites, as well as some key measures to help you meet your target audience.
What is Video Game SEO?
Video game SEO revolves around enhancing the visibility and discoverability of your game in search engine results pages (SERPs). It involves implementing strategies to improve organic rankings, drive traffic, and increase player engagement. Just as adventurers seek legendary treasures, gamers hunt for captivating games. By understanding and applying video game SEO techniques, you can guide them directly to your virtual masterpiece.
Why is Video Game SEO Essential for Success?
In the vast expanse of the internet, gamers rely on search engines like Google to find their next gaming obsession. Here's why video game SEO is your secret weapon to triumph:
Visibility is Power: Appearing on the first page of search results is the key to gaining visibility. Studies show that over 90% of searchers never venture beyond the first page, making high rankings critical to capturing gamers' attention.
Dominate the Competition: The video game industry is fiercely competitive. By employing effective SEO strategies, you can surpass rivals and secure a coveted spot at the top.
Boost Traffic and Downloads: Higher rankings lead to increased organic traffic, driving more potential players to discover and download your game. Maximize your chances of success with SEO.
Enhanced Player Engagement: Optimizing your game's online presence not only attracts players but also improves their overall experience. Engaging content, reviews, and ratings contribute to building a dedicated player community.
The Most Important Factors to Consider
The gaming landscape is vast and with so much gaming-related content available on the internet. It's a fiercely competitive environment where you'll fail if you don't prepare properly. With that in mind, here are a few things to think about while designing your gaming website.
Decide what kind of gaming site you want to run.
Gaming is divided into various genres and structures, so it's crucial to figure out what type of gaming site you want to run. Online forums include gaming websites, internet shopping and distribution, and gaming websites, as well as online publications that concentrate on gaming-related articles. Gamers are picky about the content they want to see. So describing what your platform is will help you attract the right crowd.
Investigate the Competition
With so many existing gaming sites on the internet, it's wise to do some competitor research and competitor analysis, as well as research on the most popular sites and the new gaming trends, to keep your site current. A few Google searches can show you what are the most popular topics among gamers right now. This will show you what most game platforms have to sell as well as how they present their content to their target audience. You'll also learn how to stand out and get a better understanding of the target demographic.
Get to Know Your Neighborhood
Gaming has progressed to where it is now thanks to a devoted and welcoming audience. This group enabled gamers from all over the world to connect and form a huge network. This large fanbase fosters a welcoming atmosphere in which fellow players may seek assistance or have constructive conversations about their favorite games. Understanding the workings of this group is crucial to your SEO approach.
The Most Effective SEO Services for Gaming Websites
Now that you've weighed these considerations, it's time to figure out which SEO tactics are the most successful for increasing traffic to your gaming site. Here are some of the tactics you can use when optimizing your gaming website for search engines.
Make any video content
YouTube and Twitch, both streaming services with hours of footage, are two of the most popular websites for gaming-related content. Over the last few years, the volume of video content that has been viewed on a daily basis has gradually risen, making video content an essential component of any SEO or social media strategy.
Gamers tend to know how video games are played in order to either benefit from their peers or determine whether or not the game is worth purchasing. It's better to adhere to a specific style when making videogame content, as this lets gamers recognize the web. When gamers watch games, they search for individuality and character because it makes the story more relatable and approachable. Adding links to your video content is another great way to increase traffic to your gaming blog. And it's much better if your videos are SEO-friendly. In fact, you can use our YouTube SEO guide to help you increase the number of views on your page.
Visit Gaming Forums to Build Links
Gaming forums and message boards are very common on the internet. Because they provide a venue for players to have in-depth conversations about a variety of gaming issues and news. Forums are a means for players to communicate with one another. Such as discussing gaming tips and strategies or debating which games are better.
NeoGAF, Gamefaqs, and Reddit are both common gaming forums and message boards. These forums are excellent resources for obtaining high-quality backlinks that will guide gamers to your website. More access to your blog will be increased if you provided them with links to information that is important to their conversation. Gamers are constantly on the lookout for news relating to their favourite sports. And even genres and forums are where they find the most of it.
Participate in social media
Social networking is one of the most effective ways to connect with followers because it facilitates contact by allowing feedback and tweets. Gamers all over the world use Facebook as one of their primary social media outlets, as shown by the daily number of likes, posts, and views gaming-related content receives.
Since many gamers search Facebook for the latest gaming news, creating a Facebook profile for your gaming site could help boost internet traffic. Twitter is another forum where gamers can get alerts, making it useful for generating traffic and spreading viral content via hashtags.
Connect personality, character, and quality to your written content.
Much as in video content, adding personality, character, and quality to your written content would make it more interesting and pique gamers' attention. These types of posts are more likely to engage with the target audience, resulting in increased web traffic. Game reviews, reports, and analyses are among the most common posts on gaming websites. And they are sure to drive traffic if they are of good quality. It's best to find some outstanding examples of video game writing. And develop a writing style that complements your branding and distinguishes you from the competition.
The Most Important Takeaway
Gaming has swept the globe and will continue to do so in the not-too-distant future. As a result, gaming websites are an important source of gaming-related material. These SEO tactics will undoubtedly assist you in building a top gaming website that offers high-quality content to gamers all over the world.