It isn't easy to build a successful and complete digital marketing plan without taking keywords into account. Keywords are one of the foundations and drivers of Search Engine Optimization (SEO), and they may help you reach the top of organic search results.
However, concentrating all of your efforts on a single term, or even a handful, may not be the best plan. Here's everything you need to know about keyword mapping as it applies to visualizing your digital SEO strategy, as well as some best practices to get you started.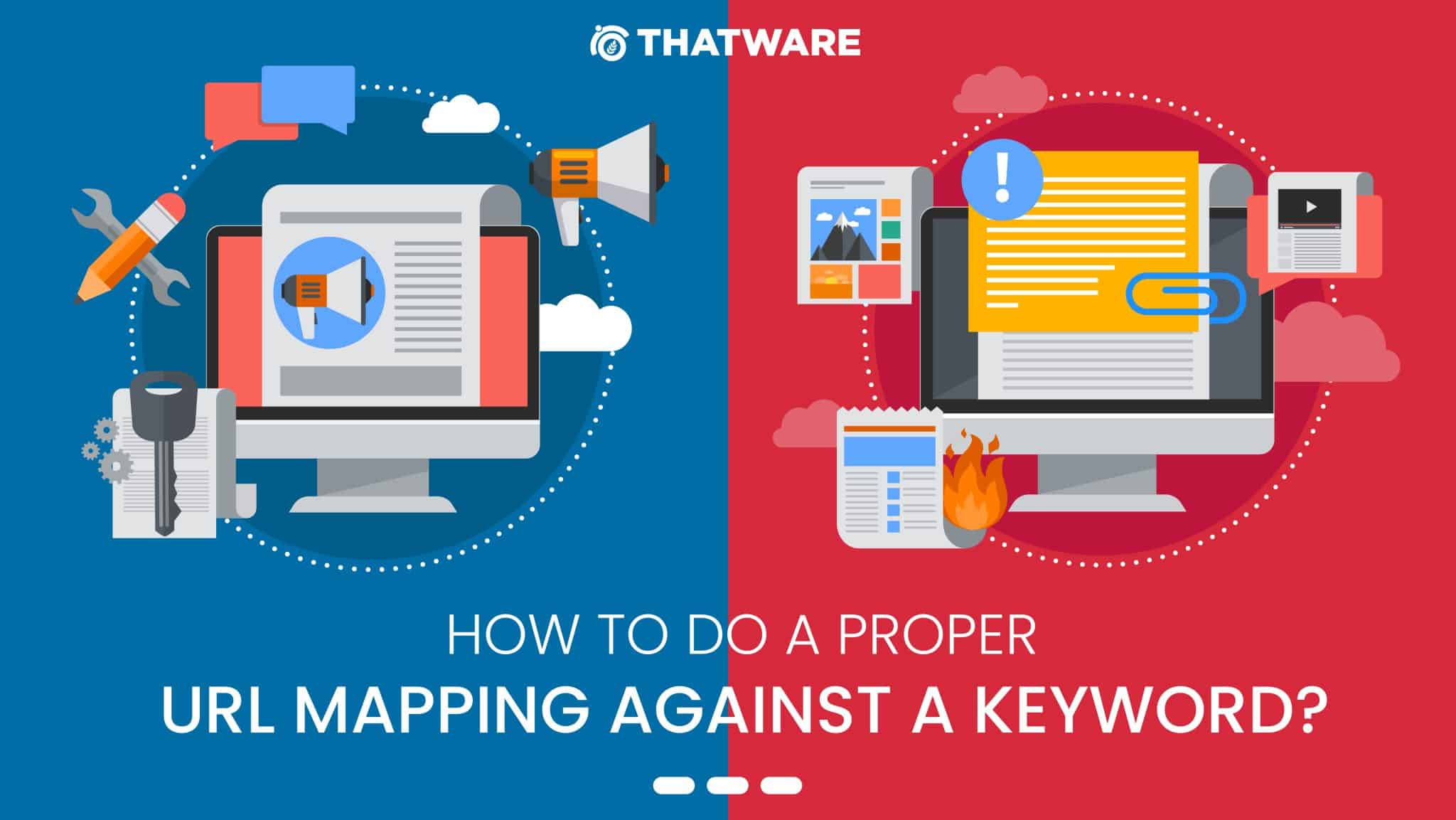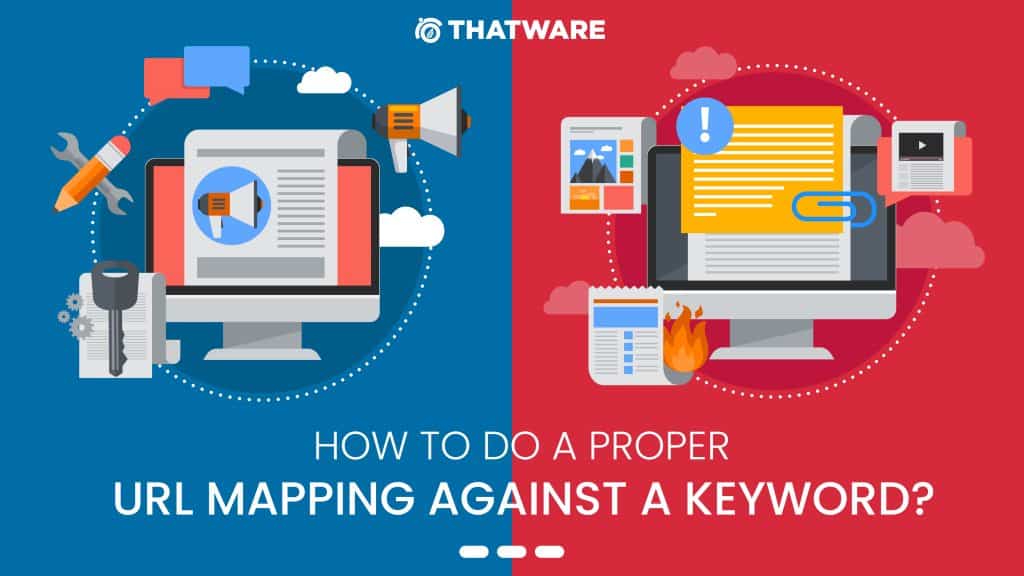 What Is Keyword Mapping, And How Does It Work?
The technique of designating a selected keyword or combination of keyword phrases to each page on your website or blog is known as keyword mapping.
Google does not rank your entire website but rather each page or URL individually. To reach your target rankings, each page on your site should be optimized for a specific set of keywords.
You'll usually have a major or focus keyword and several supporting phrases or keyword variations when you allocate or "map" your keywords.
What Is The Importance Of Keyword Mapping For SEO?
You'll receive greater results if you prepare your approach ahead of time, just as you would with anything else in marketing. Google now places a premium on search intent, aiming to give consumers what they desire. As a result, the algorithm is designed to look at keywords and related phrases and figure out what they represent. You'll draw the incorrect people to your page if you don't plan well, and they'll likely press the "back" button soon if you don't.
Another reason to think about keyword mapping is to avoid what's known as the term cannibalism. It would be ideal if numerous sites were to score well for the most popular search phrases. However, you don't want your pages to compete with each other in the search engines.
You won't waste time and effort focusing on a single phrase if you have a well-thought-out strategy. Your keyword mapping approach also provides clear direction for your content team while they're writing for your website or blog.
Best Practices For Keyword Mapping
There may be some apparent possibilities if you've ever considered the keywords you'd like to target. However, those are likely to be the most competitive keywords. And if you spend every page focusing just on those phrases, you may be squandering your time and neglecting some lucrative fruit. Are you unsure where to begin when it comes to keyword mapping? Here are some excellent practices to consider:
Spend Time Researching Keywords
When individuals are looking for a solution to an issue, they frequently use Google. The bulk of those who do (67%) select the first five organic search results. Knowing this, you'll want to choose the ideal keywords and phrases to focus your SEO efforts strategically.
This begins with extensive keyword research. To assist you to come up with some ideas, you may utilize free tools like Google AdWords Keyword Planner, Google Trends, or Moz Keyword Explorer.
To find a bigger group of terms, start with a broad query. You may start with a word like "estate planning attorney" if you're a lawyer who helps clients with their estate planning concerns. "Estate lawyer," "lawyer for wills," and "estate planning law companies" are some of the other similar words.
Make A List Of Your Top Priorities And Narrow Down Your Choices
You're likely to obtain hundreds, if not thousands, of similar keywords and phrases for certain searches. Many of them will be related to your efforts and will provide you with some great ideas. Some will not. In the example above, any search terms linked to "estate planning lawyer employment" or "estate planning attorney salary" should be eliminated.
As a result, you may start eliminating some ideas and prioritizing others from the list you've compiled. Which concepts do you feel communicate to your target audience's intent? In other words, what phrases are most likely to be used by persons looking for your services?
Finally, many keyword search engines will provide you with data on term volume and difficulty. Your objective should focus on keywords with a high search volume but a moderate to low difficulty level.
Related Keywords Should Be Grouped
After you've compiled a list of keywords, the following step is to arrange them into categories. Using the same example, group together keywords and phrases that are relevant to "wills." The same may be said about "trusts" or "estate planning" in general.
You may also categorize phrases based on their location. You can build content categories that focus on "estate planning in City A" and "wills lawyer in CITY B" if you serve a certain location or several.
Make A URL-Based Content Roadmap
When you've completed the last step, you should have many groupings or buckets of keywords with similar keywords and phrases. It's now time to plan out your SEO-friendly content.
Choose a focus keyword for each group and create a content subject that incorporates that keyword or phrase. Create a URL that is SEO-friendly and incorporates the same phrase. Finally, make a list of relevant keyword phrases that should appear in your article.
After you've finished your initial round of content, go back and turn some of those secondary keywords into primary keywords for more content. This will also allow you to create hubs and subpages with a logical content organization.
Keep An Eye On Your Results And Try To Replicate What Works
You can't know what works in digital marketing until you track your outcomes, like with anything else. Review your content and rankings on a regular or quarterly basis. What tactics have been the most effective, and which have fallen short? Make modifications like Keyword Mapping as appropriate, and capitalize on the strategies that are yielding the best results.
Even if you know your way around a keyboard, website optimization and keyword research require substantial time, and getting it properly needs experience. To increase your results, you may seek aid with SEO and other areas of digital marketing. ThatWare provides several options for businesses looking to boost their internet presence.