With the constant evolution of Google's AI and its shift to semantic search, analyzing and understanding search intent is perhaps the most vital key to your ranking success.
Optimizing for Search Intent is perhaps the hottest topic in the SEO Community now, yes so few people really understand it. Also, it is mostly referred to in the Ecommerce context in which the landing page needs to be optimized according to the customer's expectation.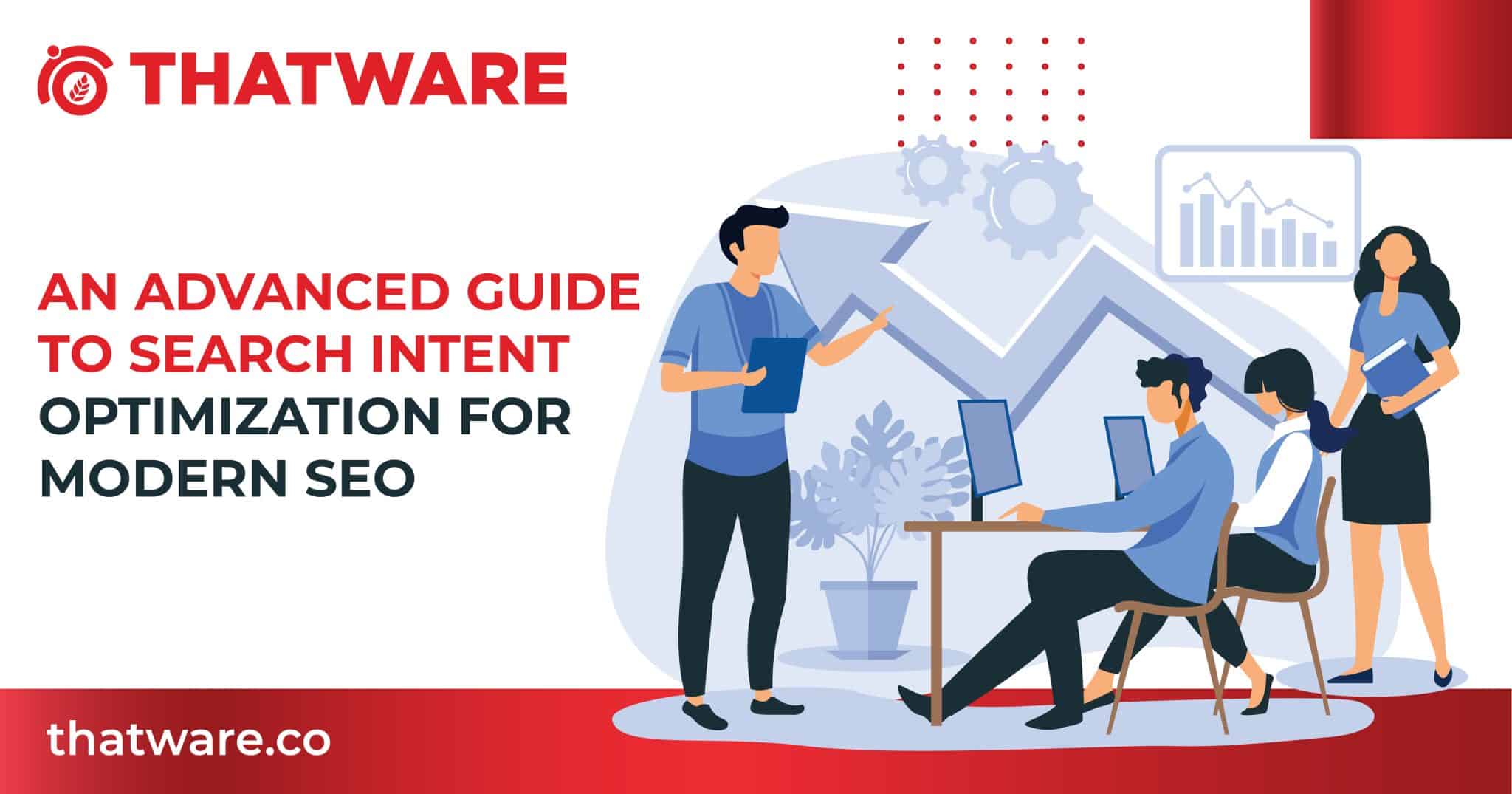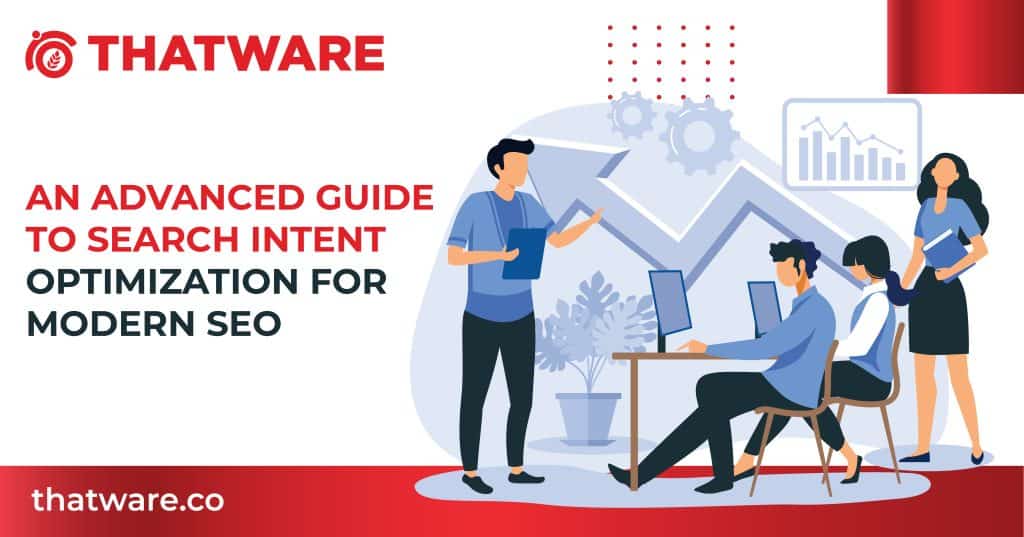 So it's clear that you should pursue Search Intent Optimization but what does it mean for SEOs?
What is Search Intent Optimization
In today's fast-changing mobile browsing world, a user searches on the go. Thus attention spans have declined. People mostly want fast answers, so perhaps the correct definition of Search Intent Optimization would be:
Search Intent Optimization is the Step by Step Process of creating content and optimizing it in a way to give the best answer exactly the way your target audience needs it. It's about meeting their immediate needs and hence satisfying the searcher's goal.
The Four Types of Search Intent
Now that we have cleared the air on Search Intent Optimization, let's dive deeper and understand the four types of search intent. Mainly these are: 
Informational
Navigational
Transactional
Commercial
Informational
This is the most basic form of search intent where the user is seeking more information about the search query.
Common examples include:
"who is Julian Assange?"
"Manchester airport directions"
"Donald Trump"
"football scores"
"HTML 5"
Navigational
Branded search queries are the best examples of this category. Here the user knows their intended destination. They use Google just for convenience.
Examples of navigational searches:
"Facebook"
"ahrefs content explorer"
"beginners guide to SEO moz"
"Twitter login"
Transactional
The searcher is looking to make a purchase. They're in buying mode. Most likely, they already know what they want to buy. They're looking for a place to buy it from.
Examples of transactional searches:
"buy macbook pro"
"nordvpn coupon"
"samsung galaxy s10 cheap"
"lastpass premium price"
Commercial investigation
The searcher is looking for a specific product or service but has not yet decided which solution is best for them. They're probably looking for feedback and comparisons. They're still considering their options.
Examples of commercial investigation searches:
"best protein powder"
"mailchimp vs convertkit"
"ahrefs review"
"top restaurant in London"
That last example is of particular note. It demonstrates the fact that many local searches have commercial investigation intent. Other examples include: "plumber near me," "cheapest hotel in Singapore," etc.
How to Conclude a Search Queries' Intent
Keyword Modifiers on search queries help indicate the type of searches made by the user. Here's a table that maps each type of modifier to a particular intent.
If you are using a Keyword Research tool like Ahrefs it will be easy for you to research all types of intent-based keywords around a single search query.
For Example: if you are searching something like "On Page SEO", you can use the include, exclude filters to filter out keywords based on specific search intent.
But there's a catch: Modifiers aren't perfect because not all keywords contain them.
As a result, you shouldn't rely solely on modifier words to determine search intent. You'll miss out on a lot of good keyword ideas if you do.
Perhaps Google Itself has the Answer
Sometimes you might have seen results like this on Google. These are called Featured Snippets and are one of the many features of a SERP.
Others are:
Shopping results
Knowledge card
AdWords ads
Related questions
Video results
Each SERP Feature corresponds to a particular search intent as the featured snippet feature corresponds to informational intent. The following chart maps each feature to its search intent.
Hence using a combination of Keyword modifiers and some raw SERP analysis you can easily determine the Search Intent of a Keyword.
How to Optimise for Search Intent
Before we even begin the procedure of optimizing our content and landing page to better suit the target query's search intent, it is important to factor in the variation of search intent with time.
As we know SERP values change over time, hence making sure the SERP is stable for a particular search query gives us an idea as to how the process should be followed.
Understanding SERP Fluctuations
It is easier if you use the Ahref tool. If you enter your target query in Keywords Explorer, then scrolling down gives a SERP history graph.
SERP showing little to no fluctuation
SERP showing major fluctuations
If the fluctuations are somewhat stable it might be prudent to create content in a way that satisfies around 2-3 Search Intents.
An unstable fluctuation indicates Google is unable to determine the true search intent behind the query.
Although this might immediately repel you from pursuing this search query, it is quite the opposite.
In this case, the best course of action would be to dedicate a landing page and clusters of content around satisfying all of the search intent at once. Despite the harder job, the increased fluctuations and quantity of content produced will increase your chances of ranking significantly.
Mapping Search Intent to the Right Type of Content
Most types of Website content can be classified along these types:
Content type
Content format
Content angle
Content-Type
Mostly consists of three major types:
Blog post
Product page
Category page
Landing page
For example for the query: "how to make pancakes" the SERP looks like this:
This clearly indicates that Videos and Blog posts are the dominant types of content that work.
Content Format and Content Angle
Content Formats are:
"How-to" guides
Step-by-step tutorials
List posts
Opinion pieces
Reviews
Comparisons
While the content angle is the unique selling point of most of the SERP results. In the previous example, we can understand the intent is informational, with Blog and Videos as the content type with "How to" and "Step By Step tutorial" being the majority content format and "Easy" being the content angle.
Take Clues from Top Search Results
Last but not least before designing the elements of the content, it is always a good idea to visit the top ranking pages as they are ranking first in Google for a reason.
Analyzing the different features of their page and realizing how they satisfy the searcher's intent can give greater insights while optimizing your own page too.
Final Thoughts
In 2022, search intent may be the most important "ranking factor."
If you fail to provide what searchers want, your chances of ranking are slim to none. With the content we publish on the ThatWare blog, we've seen this time and time again.
Even if you manage to "trick" Google and rank with a low-quality or ill-fitting page for a short period of time, you can bet your bottom dollar that they'll figure it out eventually. It could happen tomorrow, next month, or next year, but when it happens, your rankings will plummet like a stone.
Make it your mission to give searchers what they want if you want to rank long-term. Google will almost certainly reward you for it.