Link building is a crucial metric that delivers a lot of organic traffic to your website. Link building is a tried-and-true practice that may help your website in a variety of ways. It enhances your search engine ranks, increases the authority of your website, and builds audience trust. Google might find your website thanks to the linkages linking various internet resources. "What is link velocity seo?" is a common question that arises while building backlinks. We've all heard of link building, but few people have ever heard of link velocity.
In this post, we'll go over the fundamentals of link velocity and its accompanying patterns to better understand how it affects SEO and Google algorithms.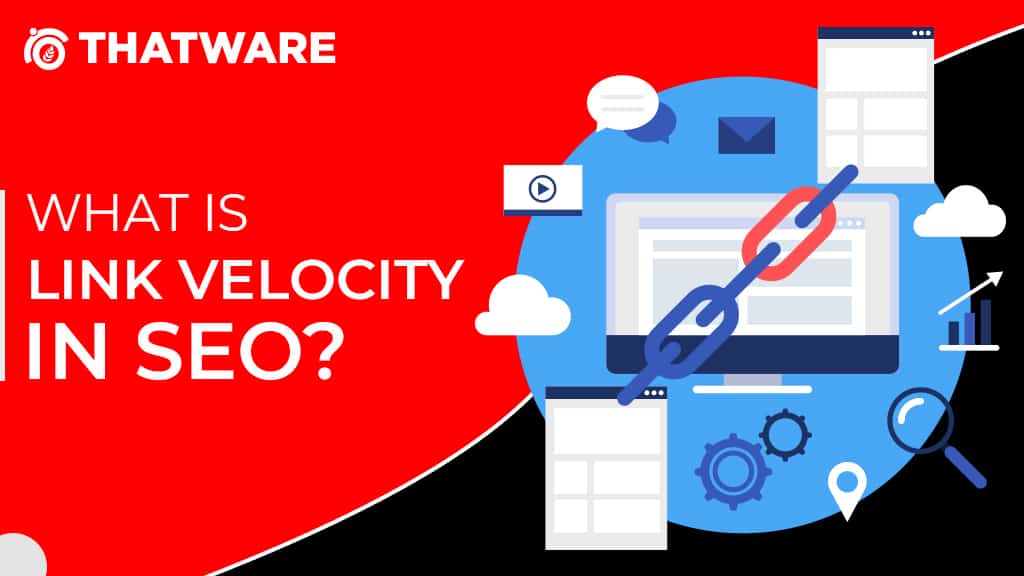 Defining The Term 'Link Velocity' In SEO
The rate at which backlinks to your website or domain expand over time is link velocity. It may be quantified in terms of monthly fresh link acquisitions. Backlinking is a term used to describe the procedure.
Although link velocity may not guarantee you a top ranking in search engine results, it does play an important role in assisting you in getting there. As a result, every internet marketer should be aware of it.
In SEO analytics, link velocity occupies a significant place; thus, it's important to keep track of it over time.
Obtaining a greater link velocity, on the other hand, will not suffice. Quality backlinks are the only way to get better results, thus focusing on developing quality links should be prioritized.
"At what pace should one consider developing links?" and "Will constructing too many backlinks harm my SEO performance?" are the questions that occur now.
Understanding link velocity patterns hold the answers to your queries. The Link Velocity trends show whether link growth is increasing or decreasing. LVT is either negative or positive, depending on whether your site gains or loses links.
Positive Link Velocity
A positive link velocity indicates a rise in link growth. It denotes that the firm or product is consistently attempting to increase its popularity. It might also mean that the organization is attempting to enhance its link building by implementing best practices. Having a high link velocity has a significant impact on your Google search rankings.
Optimal Link Velocity
Growth in link velocity should be ideal, according to the Google algorithm. To guarantee that backlinking grows naturally, your domain should include high-quality content. At times, though, this is not feasible. In such circumstances, you must gain backlinks on your own, and you must do so in such a way that your backlinks rise steadily. It shouldn't be too quick or too sluggish. Your website's performance will suffer if you get too many backlinks in one month and then get none for the next month.
Negative Link Velocity
The decrease in links linking to your website or domain is referred to as negative link velocity. Search engines typically interpret this move as a negative signal, resulting in a drop in your SEO performance. Negative link velocity refers to your domain's lack of trustworthiness on the internet.
Conclusion
Google is always working to improve the quality of its search results. Various new characteristics have been included in the current Google update to screen out lame sites. As a result, it's critical to stick to your domain's linking structure to ensure a high-quality listing with excellent results.