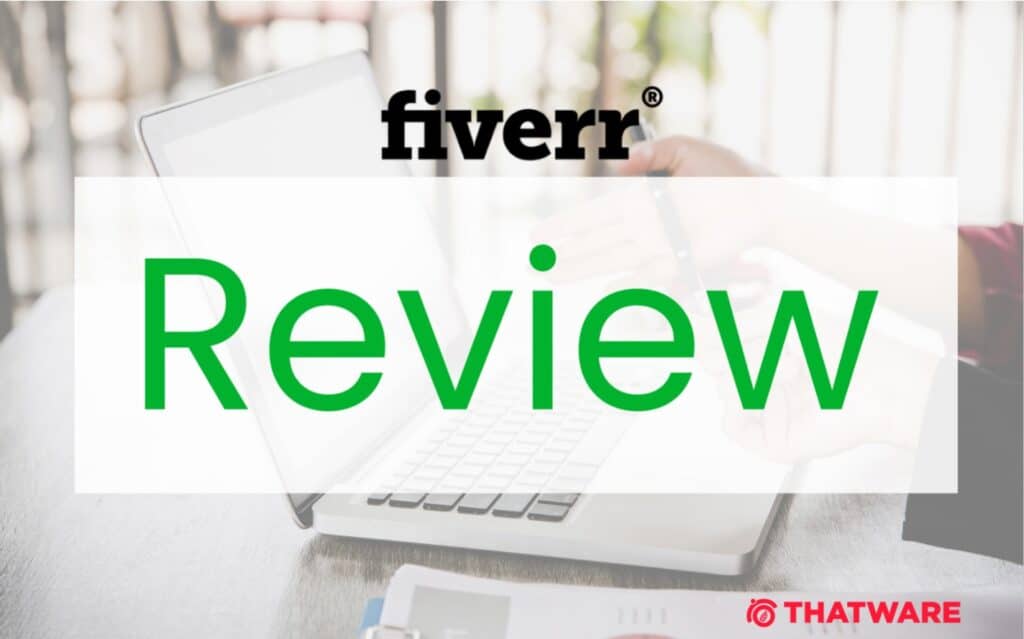 Fiverr claims to be a global brand of digital marketing owing to its mission to connect the companies, freelancers and the buyers at a platform where all will be satisfied as this digital market platform caters for creating win-win situation for both of the parties without the intervention of any third party or brokers. It believes in quick action in delivery of the products or services following its specific, but favorable to both of the parties, terms and conditions of service exchanging. It never believes business in isolation as it aims at forming a community of sellers and buyers before purchasing services. It begins with a conception of $5 base price for service though it never meant to offer less quality services to the buyers. It never compromised with quality product which enabled the voice over artist, logo designers and graphic designers set their own base price for their services in order to produce and procure quality products. It always considers providing services to the buyers within reasonable price and serving the community with the help of efficient, enthusiastic, devoted, curious and committed coworkers and this ambition brings on the reputation of fiverr.com being placed in the top ranked 100 websites in United States while it claimed its place among the top ranked 200 websites globally within the three years of its inception as a community digital market place.
Fiverr aims at providing a platform for those who have creativity, true devotion to work and display their talents but cannot come to the fore breaking the challenges of reasonable capital for starting a business. Again, the contemporary diversified and technology geared society lends little time for the clients to purchase their products and services from conventional marketplaces. The bliss of easy to reach technology enables Fiverr conceptualize a platform of twenty first century that will pave the way for the talented, creative producers with little or no asset to run a business to display and sell their products and services while the probable clients will get their services through the utilization of digital devices in their hands. Fiverr materialized this conception through its launching in 2010 and it has been a global brand within a decade. Along with its headquarter in Tel Aviv, Israel; it could establish its service offices in New York, Sun Francisco, Orlando, London, Berlin and Kyiv where the market experts and technology efficient personnel around the globe work to materialize the dream of a successful digital marketplace breaking the barrier of border and time constraints.
Advantages in the Platform of Fiverr: Fiverr is not only a digital business platform. It aims at creating community and making exchanges of services by building up communication between both the parties of sellers and buyers. Amidst lots of digital platform of same nature, Fiverr continues rising making millions of revenues even in the dire situations of global pandemic. It has few bold-faced advantages which needs to be jotted down to justify this platform.
Free Sign up Opportunity & Listing Products: The most outstanding advantage of this site is that it claims no charge in creating professional profile and gig profile. Any emerging freelancer can register here and start his business with zero charges. Again, the freelancers can list their products for display and sale which will cause him no extra payment to the Fiverr.
Creating Expert Freelancer & Providing VIP Support: The blogs, video tutorials, and interview release provide the chances of learning every nook and corner of how to become successful in this platforms. Interviews of the successful freelancers are uploaded here that guides the novice in this platform and keeps them motivated. When a seller reaches the 'Top Rated Seller' level, he becomes the priority of this platform. He is provided specialized badges, and all VIP supports. His account transforms to be a Fiverr promo account.
Protecting Buyers: This Company is cent percent buyer friendly. A buyer has every advantage to select the right freelancer for his specific service. A buyer can show the rate of the product and if he needs to cancel the deal after the completion of gig, he can do this at any reason. The company will protect the rights of the buyer in this regard as payment is distributed to the freelancer if the buyer approves the services.
Easily Manageable: This site is very easy to operate. And this site can be operated with mobile phones without being a tech savvy. Again, the base price for the product is decided by the sellers where they can choose very cheapest rate of price. This feature makes this platform more searched for company for the people of any budget.
Pitfalls You Encounter in Fiverr: Like any other digital marketing platform, Fiverr is not out of the reach of some allegations, complains and criticisms. Let few of them be showcased for complete understanding of this platform before trying it out as a seller as well as a buyer.
Two-Way Financial Gain: Fiverr has criticism being a money making platform. It claims commission from a buyer as well as a seller. Let imagine a product of base price ($5) in Fiverr. The buyer has to pay $2 to the Fiverr before completing the gig and afterwards, the buyer gets the product with payment. Again, Fiverr takes 20% of sale from the sellers. Here, it gets $1 and the seller gets $4. Thus, a buyer ultimately has to pay $7 and the seller gains only $4. Again, Freelancer.com takes 3% as service charge from the customers, whereas Fiverr claims 5% service charge of $40 rated gig from a customer.
Mostly Buyer Centric: Every seller's profile is displayed to the buyers. The reviews on products, ratings and secured level are visible. These records can never be gained over night. Consequently, a new seller has to struggle hard to sell his service to the customers as the customers have option enough to buy products from good rated sellers. Thus, buyers can play decisive roles and sellers have little to do comparatively. Again, a buyer has all rights to claim for remake the bought product and refund the money even after the deal is completed. If refund is not initiated, the buyers can go for complain to the Fiverr authority and the authority has every privilege to take legal action against the seller as per their terms of condition.
Possibility of Listing Copyrighted Products: Fiverr does not track what a seller uploads, whether it has any copyright issues. As a result, it becomes a nursing place for the intellectual property thieves if no one claims and complains against copyright violation, Fiverr has no developed mechanism to track it, delete these products and take legal action against the copyright violator seller.
Lengthy Resolution of Payments: Fiverr takes more than usual time to distribute payments to the sellers. Payment time again varies based on the seller level. It is reported that the seller gets his payment 14 days later even after the deal with buyers is completed.
The Defining Specification of Fiverr: The very simple proposition, specification or characterization of Fiverr is that it is a two-way online business platform. It is defined as two-way because the sellers and buyers can reach each other, have the suitable chance to oversee each and get acquainted with their activities and, then, can decide upon whether they proceed to sell services as per the asked conditions thrown by the buyers; inversely, to buy services as per the observation of the past records of sale, quality and customer's reviews displayed on the profile of the seller. It is an effort to put all the talented freelancers at a single platform where they can display their products or services for sale at least at $5 USD- it is to note here that the buyers preserve the rights of adding base price of their services. The name Fiverr originates from this conception of $5 USD business. Again, this digital marketplace slackens the burden of the customers (buyers) by creating availability of their expected services from millions of gigs (gigs are the offered services by the sellers) of almost 400 service categories and saves time for selecting whose services are to be purchased as sellers are characterized from 'new seller' to 'top rated seller' based on their length of business activities and their selling performances.
The Operational strategy of Fiverr: Fiverr is a two-way communication. Two parties, sellers and buyers, are involved in the Fiver business process. No third party intervenes or interrupt in the bargaining or service selecting process. Fiverr only ensures the funding for the product price from the buyers and the refunding of the payment if the buyer refuses to cancel the deal for valid reason. The registered freelancers in this business platform are the sellers. They list all their services what they like to do, they chase for the buyers by browsing through the service request from the buyers. If the expectation of the buyer is fulfilled by the services of the sellers, the deal is done. Buyers also search for the skilled party within their budget. They browse through the seller profile and gig profile and decide on purchase. Thus; seller and buyer get acquainted with each other before any deal happens. Here, a seller is an expert, skilled freelancer whereas a buyer may be an individual, a company, or large size business entity.
The Procedure of Starting in Fiverr: If any freelancer wants to sell their service through Fiverr, they must create a seller's account in this platform. They have to sign up first in this platform, they have to put all required personal details with contact information. Now that, you will get the account confirmation link; thereby, you have to click on that link and get confirmed as a registered user of this platform.
Creating a seller profile: As a seller, your first impression is created through your seller profile. The buyers first go through your profile in order to make purchase or avoid it. This profile shows which level of sellers you are (new seller, level one seller if you have 60 days account length and 10 sales, level two seller for your 120 days account length and 50 sales, or top rated seller for your 180 days account length and 100 sales); the reviews from the customers of the past sold out products are stored in your seller profile which helps buyers decide on your expertise on your work.
Creating a gig: Gig is the offered services to the buyers from the account holders (freelancer sellers). Here, you have to put your services on what you have expertise, the requirements to buy your services and the charges you decide for your service. If you are new one in this platform, you have to go through the profiles of others to notice how they create gigs and the responses from the buyers. It is probable that the first service is charged at $5 USD to make quick sale though newbie needs to struggle hard for their first sale. Whether the seller is new or Fiverr pro, they should never sacrifice the quality in any regard whatever they fix charges for their products. A buyer reviews gigs after observing the seller profile. So, creating gig profile must be very technical, lucrative, and customer-inviting.
Sending offers to the buyers: creating seller profile, gig profile are all the formal procedures to be a part of Fiverr as a seller. Now, the seller needs to apply their expertise of digital marketing without waiting for buying offer from the customers. There are customers who post service request where they focus on what they want to buy, how much money they want to pay for that purchase and what is the timeline they want to accede to that service. You, as a seller, need to be so proactive if you want to increase your gigs. Hereby; you should knock the buyer and send them offer messages. Whether this strategy fails at first effort, the seller must be stuck with this activity as it is one of the policies of digital marketing that will pay soon.
The Costing in Fiverr: Fiverr emerges with one of the most lucrative features which is its non-payment nature at the registration level. The seller can create their professional profile without any fee and the customer can go through the gigs with costing zero penny. The matter of payment comes when both the parties come to a deal. A gig of the base price of $40 and less than this pays $2 to the Fiverr; when the gig price is higher than $40 USD, Fiverr deducts 5% commission for that deal. A buyer has to confirm $2 USD to Fiverr for a product of $ 40 USD before procuring product. On the other hand, the seller is paid by Fiverr when the gig is completed. Here; the seller is paid 80% of the sale and 20% is deducted by Fiverr as commission fee. It means a seller gets $32 USD for a product of $40 USD and the rest $8 USD is taken by Fiverr as commission for the deal. There are lots of criticism over the charges Fiverr takes. Other online platforms for the freelancers like shopify, freelancer.com etc. charges 3% for every deal whereas Fiverr charges 5% of price if the base price for a service exceeds $40 USD.
The Popular Product Categories: It is stated that fiverr produces, displays and sells products or services under 8 verticals which are (i) Graphics & Design, (ii) Digital Marketing, (iii) Writing & Translation, (iv) Video & Animation, (v) Music & Audio, (vi) Programming & technology, (vii) Business & industries and (viii) Life Style and more than 400 categories of digital services belong to these 8 verticals. Some popular professional categories that represent fiverr are logo design, WordPress, voice over, whiteboard, seo, illustration, translation and data entry services. The services of graphic design are varied in numbers, shapes and qualities. There are some variations in Fiverr which are frequently searched for and paid. These special choices cover 3d models and product design, packaging design, flyer design, brand style guides, brochure design, web and mobile design, book and album covers. The most stunning feature of this platform is that it tries to include everything presentable through digital media and pure business to recreational activities get momentum in Fiverr.
Web Page Design: It is a high payable service and it stands unrivalled in any platform for the freelancers. This service is charged $100 to $2000 and the exchange records of service is high in Fiverr. The buyers ask for the development and satisfactory designs of their WordPress, LinkedIn etc. pages. Here; page development, website concept and online coding should be mastered simultaneously to get hired with extra prices.
Digital Marketing: If you live and want to live in the twenty first century, you can never keep off the influence of technology and digital media in your life. The 21st century is successful in bridging the gap of digital divide while creating digital bridging among the people across the globe. The conventional bordered market transforms to borderless digital market and the term digital marketing is everyday quoted phraseology. Fiverr is researching on the possibility and prospects of digital marketing from its starting which was one step forward thinking on the part of the founders of Fiverr. The principal theory of online business is to be updated with information and upgraded with service quality. Updating and upgrading of online business caters for digital marketing, and Fiverr provides online businesses with the services of seo, social media advertising, crowd funding, email marketing, sem, web analytics, influencer marketing, domain research, web traffic etc. so that business grows.
Graphic Design: Two individual artworks, graph and design, encompass in graphic design. These two artworks create a stunning piece of art which provides structure and liveliness of a work. Let think of logo design and brand style design. A logo and brand style when turn to be global popularity transfers the story, history, success and failure of the organizations -that hold this logo and brand- without saying a single word. That is the effect of a Logo and Brand Style. However; Graphic design claims privilege due to its dynamic uses, efficiency, way of making acquainted and introducing any entity in every sphere of social, political and business life. It is a visual communication that combines typography, iconography, illustration and photography. From info graphic design, illustration, pattern design, podcast cover art, twitch store to book cover design- all falls in this category. Fiverr brings about millions of talents into a single place and the buyers will have all suitable for their necessity, taste and budget. Logo is created with initial write-in and the buyer can ask for changes of this write up to fill with their chosen ones.
Programming and Technology: The successful living in the 21st century largely relies on sound knowledge of technology. This knowledge makes life smooth and sometimes life without technology knowledge becomes impossible. Program is the driving force of this technology. Thus, programming is the ultimate step, if technology knowledge is the first step of successful living in 2020. Fiverr offers programming and technology lessons with the charge of minimal affordable money. Fiverr advertises that individuals can learn pros and cons of programming and technology without paying any institution for achieving degrees. WordPress, Website Builders and CMS, E-Commerce Development, Development for Streamers, Mobile apps, Web Programming, Online Coding lessons, Desktop applications, Chat Bots, Cyber security etc. are few of the lessons offered within the range of $100.
Business: Fiverr is a business platform. But it also aims at creating successful business personnel. Both are true that business is a passion and financial gain. Fiverr influences how one can gain success in business. Fiverr outsources freelancers and smaller tasks in order to retain business growth. It affords with Virtual Assistance, E-Commerce Management, Data Entry, Market Research, Business plans, Project Management, Branding Services, HR consulting, Flyer Distribution, Lead Generation, Presentations etc. to the business personnel through the digital market platform.
Video and Animation: Fiverr has also arrangement for the creative writers and thinkers. Again, all the stories one writes cannot be heard. Here, fiverr works to make your story unique with animations and custom video. A story gains life through visualization effect. And animation has great contribution to make your abstract story visualized as the beneficiaries will not only listen to what you say or read what you write but also watch what is acted upon. Fiverr synthesizes the talented freelancers by creating opportunity to showcase them with their unique creation of video and animation services. Whiteboard and Animated Explainers, Video Editing, Short Video Ads, Animated GIFs, Logo Animation, Intros and Outros, Character Animation, 3D Product Animation, Screen casting Videos, Book Trailers, Game Trailers, Real State Promos, Animation for Streamers etc. are few of the popular video and animation services for the people who want to make their story speak.
Audio and Voice Over: Audio and voice over is one of the most popular services in this platform. The freelancers transform your message to audio and music and let the rest of the world listen to you. A voice over artist can help you with your desired accents (American Accent, British Accent) and desired gender. This is one of the highly charged services in Fiverr. Jingles and Intros, Sound Design, Music Transcription, Podcast Editing, Mixing and Mastering, Voice Over are few services of Audio and Voice Over category.
Copywriting Service: It does not always mean that one needs to be so expert in technology to earn in this business platform. There are lots of gigs in Fiverr that offers copywriting services and $50 to $1000 is found to be paid for this service. One needs to be word-smart and prolific artist in writing. A reviewer, a blogger etc. can certainly earn $2000 per gig that the Fiverr record predicts.
Translation Services: Large companies and businesses require multi-lingual individuals who can translate their business documents, files, legal notices and press release into different targeted languages. Companies hire them and they are paid $100 -$1000 for their service. Moreover; there are lots of buyers in Fiverr who want to learn different languages with payment. A passionate and patient freelancer, those have acquired skills of learning more than one languages, can take the role of their language teacher and earn extra cash only through distributing their knowledge. Fiverr advertises that the motto of including translation service platform is to make companies, businesses as well as an individual cosmopolitan as this nature of cosmopolitanism will transcend the reputation, influence and sale of those businesses across the globe. Fiverr offers thousands of energetic, keen and enthusiastic freelancers who love to show their skills and help you when you need them.
Lifestyle: Fiverr believes life can be changed through the change of styles and this belief makes fiverr ornament its online platform with the services of fitness lesson, healing and spirituality lessons, cooking, craft, food and nutrition, gaming, relationship and travelling advice. Fiverr helps you with your any sort of budget, your timeline to get your service and your safety in payment and refunding. Therefore, Fiverr may be your only option to change your life through the services of Fiverr under the category of lifestyle.
Branding Policy for a Seller: In this era of technology based social networking, all may have quick knowledge on any service, product, their price, quality and what not. Now that, a seller must acquire not only technology know how but also digital marketing policy to rise up the crowd. Fiverr is established as one of the popular digital marketing platforms. This reputation brings freelancers on this single platform offering their gigs. Now, millions of gigs are floating on this platform. But; you, as a seller, must not be frustrated as buyers increase over time and buy various modes of products due to the change of time, taste and economic level. You just need to raise yourself onto the first row. This is the marketing policy that you have to adopt to surpass your competitors. You have to follow few policies like creating smart seller and gig profile, Using Search Engine Optimization, Installing Fiverr App in your cell phone, listing additional gigs along with core service, being devoted to work for the best ratings and Lending effort to reach Top Rated Seller level.
Creating Smart Profile: It is stated that a buyer searches a suitable seller firstly browsing through their seller profile and next gig profile. So, this is the first condition for a seller to attract the attention of the buyers. The seller must be selective in choosing words and sentences. Expressions need to be descriptive without avoiding jargon, terse expression as well as verbose elaboration of himself as well as the services. The quality of the service, the price of the service and the timeline of delivery of that service must be clearly stated and be synchronous with all three things. This impression will make a buyer or this will lead the buyer to skip. The seller can upload a promotional video that will help the seller make acquainted to the buyers as were not possible only through image and personal information.
Using Repetitive Words: Repetitive words can address the attention of the readers so easily. So, the seller may use the emphatic words more than once in writing his profile so that buyers can get to know what the special features you contain as a producer and your product offers.
Using Search Engine Optimization: As a seller, everyone knows how many options are floating in the market, both in physical and virtual market. In this regard, the seller in the digital platform may apply some tricks to make his product easily searchable, traceable and visible. Easy to trace products get maximum coverage and buyers get familiar with this product which leads to sale rise. The seller should use such words in describing their products so that these are easily traceable words in Google or such search engines, and likeable words for the readers to read the description. One can easily do it by applying SEO while describing all their gigs. He first needs to search in search engines to find out the popular and mostly searched words and he will use these words to describe the gigs in gigs description.
Installing Fiverr App: The mantra for success in online business is to be timely responsive, communicative and proactive. The seller must be interactive with their probable buyers. But it may happen the seller is out of range from their laptop and desktop, goes outside for other purposes. This time, the interaction with customers may be hampered if any customer requests for any information. Fiverr has developed App for the android phone, which one can carry it anywhere, for eliminating this inconvenience which a seller must install in their android phones which one can download from Google play store. Thus, the sellers can prove their 24/7 service commitment.
Listing Correlational Gigs for Expediting Sale: A new seller usually selects $5 base price for their gigs. Here; one thing needs to be clear that pricing is little factor. Rather more sales influence the profiles of the sellers as 50 sales upgrades the level of the seller to level two. A trick for expediting sale is to add correlational extra gigs alongside their core offerings. For example; a seller can offer translation service to individuals. The seller can offer language teachings to the party if the party shows eagerness. When the service of the seller is satisfactory to the party, they can accept the offer without any doubt of your service. Thus, your sale will rise. But, the quality and commitment must be ensured to bind the customers.
Focus on Rating Raising: Rating is a vital issue for the seller in Fiverr platform. Top rating profile comes first in the search engines that increases visibility of your profile to the buyers. Buyers post comments, feedback and reviews of your product which influence on ratings of your profile as well as services. And, the way to claim positive feedback, reviews and comments from the customers is to focus on the quality of your product, your friendly approach to the customers and your timely response to them. Consequently, your profile rating will get 5-star, and you will get maximum coverage in this digital platform.
Lending Effort to Reach High Level Seller: Fiverr provides the sellers with four levels of their business. These level change depending the timeline of the account and the quantity of the sales. The most important thing here is to speed up sale. A seller reaches the highest level of Fiverr business when he enables to sell 100 products within the time frame of 180 days. This 'Top Rated Seller' level pays a seller much that could have been unimaginable from the 'Level One' and 'Level Two'. A 'Top Rated' seller gets two fold benefits, first from the customers and second from the Fiverr platform. Seller's profile displays the level of the freelancer which helps to characterize the seller and his offered products and the buyers search little to find the proper party and product that the buyers determine to buy. Fiverr also has supports for 'Top Rated Sellers'. The sellers are provided with badge and they are transferred to the Fiverr Pro where they are given VIP support.
Fiverr in 2020:
Only ten years passes and the globe is now going through the dire situation of lock down, business standing still, many people are being fired out from conventional job sectors due to less selling and buying orders. All these situations reprove the necessity and urgency of this type of business platform like Fiverr which is online based and claims no physical marketplace and movement of the thousands of people to congregate at a fixed place and time to make exchanges of selling and buying possible. Micha Kaufman and Shai Wininger seem to have foresightedness regarding the nature of future business scenario in the technology based world. They think of a virtual marketplace where sellers and buyers will build a community and then will be engaged in purchasing by ensuring everyone's due gain without interference of third party. Their visionary power succeeded with the inception of Fiverr in February 2010 under their curious entrepreneurship. Now Fiverr is the name of a reality through virtual media where millions of gigs are displayed, purchased without any great threat of fraud, money embezzlement, non-refund and non-resolution of complains. However, it turns to be a trustworthy virtual business platform. The transaction volume of this platform increases to 600% regarding its growing time of 2011. Many reputed entrepreneurs, investors and companies are now being partners with Fiverr, such as; Guy Gamzu, Accel and Bessemer Venture Partners. It is also the vision of this company to change the way of working together. Now, it can offer around 400 categories of digital services under 8 key issues of graphic design, video and animation, digital marketing, writing and translation, video and animation, music and audio, programming and technology, business and lifestyle. Amid worldwide Covid-19 pandemic and lockdown, this company saw its business rising as an estimate reveals 2.8 million people across 160 countries bought services from Fiverr till June 2020. Fiverr is now a business platform of $5 to $500 ranges of product price. Today, it is the place of hope and satisfaction for millions of freelancers even amid coronavirus pandemic while the global job and earning rate is down. But the necessity of work from home, the urgency of extra income create golden opportunity for the company as it accords every size of companies and creative personnel who can show their performance over more than 400 categories and earn without pay anything to display their products. Micha Kaufman and Shai Wininger created a platform for beginner freelancers to showcase their specific project skills. This platform claims no charge for sign up still now. As a result, the beginner can have the opportunity to start their career so easily. This company has reached at the position of increased productivity, opportunity to earn more than $5 from a product and reduced placement time of orders and complains. The company's updated privacy policy and terms of condition secure the interest of the buyers as well as the sellers. The personal information retrieved by the company while registering is kept private – except the information displayed on screen for the advantage of business- until the party agrees on distribution them to the third party. The company does not track every uploaded and advised product and service of the sellers though the company takes quick action against copyright claim from any one. Fiverr deletes copyright claim products and possesses the right of deleting the account. Owing to this honesty in digital marketing, Fiverr gained $ 107.1 million revenue in the fiscal year 2019.
Fiverr's Partnership: Fiverr has also transformed into a mother company by a decade with the acquisition of VeedMe, a video creation market place, in 2017, of And Co, software maker for the freelancers, in 2018 and ClearVoice, content marketing platform based on subscription, in 2019. Thus, Fiverr can assist large businesses and non-registered individuals by the help of its acquired variegated marketplaces and platforms. Alongside, fiverr is working to create relationships among those freelancers working offline as lots of freelancing are currently taking place offline. It is hopeful this initiative will enlarge the capacity of the company and raise the productivity, product category and many more devoted freelancers and congregate them in a single platform.
The Bottom Line
All freelancing site has its pros and cons. Sometimes freelancers are victims and sometimes are the clients. Fiverr sells products at the minimal rate of $5 which is a relief for the clients if they are beguiled with copyrighted products by the sellers. Again, the clients have every privilege to justify and choose the products which states that a client has little chance to loss. Again, the freelancer needs no money to sign up here. Thus, a novice having little knowledge about Fiverr and digital marketing can make sales if they have talents, creativity, and energy to work and friendly in approach to the customers though Fiverr asks for commission and service charge more than usual for other freelancing sites.