Now, most commonly asked question is whether Ahrefs better than the competition or is it worth investing on?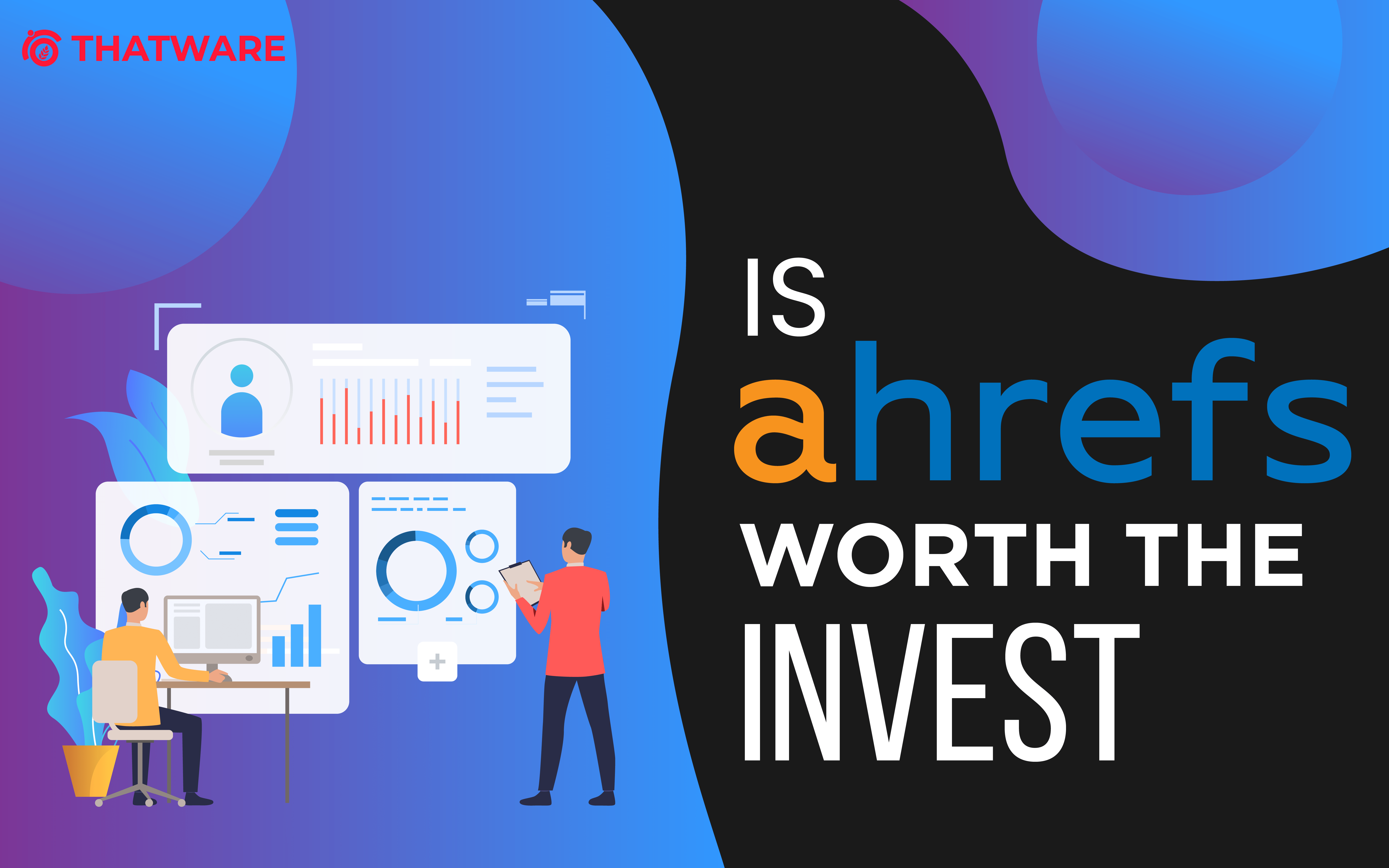 It's a fair question to answer, but a tough one because there are just so many things to compare.
So before answering this question, let us first know everything about Ahrefs and its unique features and functionalities. This comprehensive review will help you better understand Ahrefs, and what makes it a must-have SEO tool.
What is Ahrefs?
Ahrefs is a versatile SEO tool that can be used to deliver better SEO performance. Using this tool can help you make the most of your content and build links. It can help you study keywords and test your backlinks. It can even analyze rivals through an overview of competition, website audit, and more.
What are the main things you can do with Ahrefs?
1. Search For Brand New Content Ideas
Thinking of content that's relevant to your niche can be difficult. Checking which kinds of content gets shared the most is even harder. Which kinds of material will drive traffic to your website for making money? Ahref's can help you create new ideas for content that you can transform into high-quality content that is engaging.
2. Keep A Close Watch On Your Competitions
Ahrefs will help you check the keywords your competitors use. You can also use this to test the products they create that rank high and receive lots of traffic. This way, you will actually outrun them by getting a head start before they even make a move.
3. Increase Social Media Shares And Build Links
Ahrefs lets you create stronger backlinks and even increase the shares on social media. This will tell you which sites the competitors connect to. It can also display who gets quality backlinks from their content. Such details will help you build posts that are worth sharing on social networking sites.
4. Multiply Your Network Manifold
Understanding who is using your content is going to help you create and build your followers. As one aspect, you get your sharers and influencers interested. Each influencer has its own followers. Understanding who these customers are will give you an insight into what content they want. In addition, by creating quality content, you get to help provide for their desires.
Major Sections and Features of Ahrefs
There are three main sections of Ahrefs naming Site Explorer, Content Explorer and Keywords Explorer.
1. Site Explorer
This segment is where you can learn anything about the website, and everything you need to say. This gives you maps, figures, and files every month and day. This contains both your index for backlinks and your database for rankings.
Internal Backlink Inspection is the newest functionality for Ahrefs. This helps you to arrange the internal links. It also categorizes the relation data by form and sort of connection. It allows you to better understand how to organize the content to deliver a better user experience.
The newest feature for Ahrefs is External Backlink Inspection. This helps you arrange the relationships outside. It also categorizes the data relation by form and type of connection. It enables you to understand better how to organize the content to deliver a better user experience.
Ahrefs use two updates to the links on your website-the Fresh Index and the Live Index. Fresh Index will update in a longer time frame. It displays dead links on your web site, giving you the opportunity to change or reclaim the dead link. On the other side, the Live Index will refresh ties every 15-30 minutes. This allows you to see regular updates of the links on your website.
2. Monitoring Features
"Best By" Pages. It displays a page's ranking based on the number of attracted social media shares and backlinks.


Outgoing Links. This displays the information about your anchor messages, damaged ties and associated domains.


Paid Search. It helps you to track all of your paying ads, including Advertising and PPCs.


Top Content Pages. This shows the top posts of major social media platforms based on their social media shares.


Top Landing Pages. It details the ranks of landing pages on your site.
3. Content Explorer
Content Explorer is a tool used to research content. It is an excellent tool for marketing and creating content. To skyscrape, generate themes, and even search for content trends and topics, you can use this. Whenever you use the explorer tool for content, the results are displayed almost immediately.
Based on the different filters that you want to use you have the power to control the output. You will check the relevant keywords targeted, the anchors used, and even the referenced domains for every data that it shows.
4. Keywords Explorer
The great thing about Ahrefs Keywords Explorer Tool is it displays the keywords exactly by location. You can check out the top countries by volume here. This simplifies the filtering of keywords per site. It can be performed on many platforms such as Amazon, Google, Yahoo, YouTube and many more.
When using the explorer for keywords, the keyword list feature allows you to save keywords while doing your study. This means no unsaved data, allowing you to check the keywords you search for as you please. It allows users to enter up to 10,000 keywords in seed across six choices for research.
Thus, Ahrefs is an outstanding SEO and Content Marketing device. It may not fit those with a low budget, casual bloggers, or those who try to start a new niche, though. This is not for webmasters who do not make frequent updates, either. The Ahrefs aren't cheap. But, it can be worth the investment, with its ability to replace many tools and its unique functions.
It regularly updates and releases new features. To professional SEO and web marketers, this makes it the ultimate tool. It can help you drive traffic, generate more sharing content, and rank high in SERPs.